Melbourne Local Carpet Cleaning Team To Clean Your Different Carpets With Professionalism!
If you are looking for a team for Carpet cleaning Melbourne service, you can hire our service providers available at Classic Carpet Cleaning company. We are the most demanded and preferable company for deep carpet cleaning services. We have several options to provide satisfactory carpet cleaning services. Our company has proper certifications to work in commercial and residential properties. If we talk about carpet cleaning prices, our prices are very reasonable. Our company is certified by SCRIA (Specialized Cleaning, Restoration And Industry Association).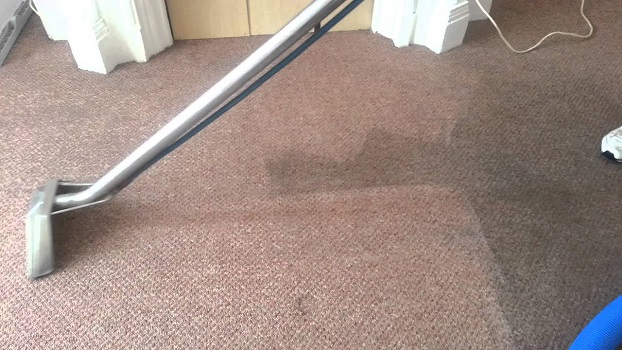 Moreover, our carpet cleaning technicians will tell you how to maintain your carpet with professionalism and to keep it proficiently cleaned. We use eco-friendly cleaning products and machines to do the job and give better cleaning results. So don't worry about anything and ask your Melbourne Carpet Cleaning query by calling on our toll-free numbers. You can get free quotes for professional carpet cleaning.
Why Carpet Steam Cleaning Is Important?
Carpet steam cleaning is very important because it gives a different look to your carpet and extends its lifespan by removing all germs and dirt. The steam cleaning procedure is effective for deep cleaning your carpet with hot steaming water. It can be helpful when you want to get rid of stubborn stains because this process is performed by professionals with steam cleaning machines. We use liquid cleaning agents with steaming machines to lighten the stain and remove bacteria that can not be removed by normal water. So, next time when you want to get your carpet deep cleaned, you can choose a Carpet Steam Cleaning Service.
Eco-friendly Cleaning Solutions: We Never Use Chemical Cleaning Agents
While considering the carpet's effectiveness, choose Eco-friendly Carpet Cleaning. Carpet Cleaning Technicians available at our company, use eco-friendly cleaning solutions and agents to fix the cleaning problems of your carpet. We make your carpet fully neat and clean without affecting its colour and its value. We also help to remove the carpet mould by using our non-toxic cleaners.
Commercial & Residential Carpet Cleaning: We Have Professionals For All Services
If you are hiring our Carpet Cleaning Specialists you will get the services for any kind of carpet cleaning problems. Our professional service providers are available for cleaning carpets at all residential and commercial places In Melbourne. For the following services, you can hire our service providers.
We provide carpet steam cleaning services by using a steaming machine and hot water extraction procedures. This procedure is very helpful to extract germs and stains from the carpet fibre.
The carpet dry cleaning process is very small as we can do it very instantly by using the dry cleaners and equipment. It is the best way to get instant cleaning result for your carpet.
No matter what that type of stain affects your carpet effectiveness. We are here to help you by providing professional carpet stain removal services in Melbourne.
Our customers can also get carpet mould removal services. We can make your carpet stain-free and germ-free by removing the mould and mould stains from it.
Carpet deodorisation & odour removal
We also provide carpet deodorisation & odour removal services. This service can be very effective if you need to get rid of a carpet's bad odour or want to get your carpet in its original fresh condition.
Our carpet cleaning team provides carpet sanitisation services with the latest sanitisers and strategies that can be used by only professional and experienced carpet cleaners. We will make your carpet germ-free.
Hire A Reliable Team For Carpet Scotchgard Protection
Our Carpet Cleaning Specialists complete everything in a better way while they are cleaning your carpet. We have been working in the field for more than 25 years and we have vast knowledge to clean your carpet professionally and treat it with the most beneficial Carpet protection treatment & Carpet Stain Protection. These treatments are very beneficial to keeping your carpet stain-free. We will apply a stain protector on your carpet fibre to keep it protected from dust and stains. After this service, a routine of carpet vacuuming on a regular basis can be enough to clean your carpets.
We Follow Some Unique Carpet Cleaning Steps
Our service providers give proper guidance on how to clean and maintain your carpet but you should hire a Professional Carpet Cleaner because you can not proceed like a professional. Our latest technique and the best-suited cleaning products for cleaning carpets make the procedure more authentic and effective. Our Carpet Cleaning Melbourne service steps are mentioned below:
Inspection: Our Senior Carpet Inspector (SCI) inspect the carpet to know the exact problem of your carpet.
Dry Vacuuming: Vacuuming is also a must to remove dirt and trash so that we can treat your carpet for further treatment.
Pre-stain Treatment: We also pre-treat your carpet for a better result. We apply some chemicals that are useful in loosening stain particles.
Treating Stains: Then, we apply our chemicals to the carpet stains or on the affected area of the carpet and leave it for 15 to 20 minutes.
Steam Cleaning/Dry Cleaning: We provide both carpet steam cleaning and dry cleaning procedures. Also, we can use carpet shampooing treatment. We use one of the methods that can deeply clean your carpet.
Final Stretching: After cleaning it is possible that your carpet needs to be stretched. So, we do it professionally by using the stretching machine and giving the final look.
Applying Stain Scotchgard: After completing the procedure of Carpet Cleaning Melbourne, we apply carpet stains Scotchgard protection.
Carpet Stain Removal Services: Entire Melbourne Trust Us
Our specialists can remove different carpet stains by using the latest techniques and strategies. We never compromise the quality of stain removers that we use during the procedure of Carpet Stain Removal. We can remove carpet stains such as grease stains, tea stains, wine stains, mud stains, blood stains, food stains, etc. We use vinegar-based solutions on the white-coloured carpet. But, we are more careful with the colourful carpet because that may be affected by the vinegar solution. So we don't use it while cleaning the coloured carpets. Always give proper details of your carpet and ask for a Carpet Inspection Melbourne Service to safely remove stains.
Carpet Cleaning With Flexibility In Pricing: Quality Results And Save Money
It is possible that our carpet cleaning prices can be different according to the type of work and the procedure that you are hiring from the company. Always be sure that you are taking proper information about the carpet cleaning procedure and if you want to save your money always try to hire services based on your requirements instead of booking carpet cleaning packages that have everything. Regular packages aren't made with the customers' convenience. You will have to pay more than paying for a service that matches your needs.
Special Carpet Cleaning Facilities That We Provide
There are so many facilities that can be availed from our company with the booking of Carpet Cleaning Melbourne. We provide unique carpet cleaning facilities that you may require in some unique situations like bonded carpet cleaning, emergency carpet cleaning and stubborn stain removal.
End Of Lease Carpet Cleaning: We provide an end-of-lease carpet cleaning service so when you are planning to move from a rented house or leave it. Always be sure that you are hiring a carpet cleaning service at the best price from our company. We can help you to get back your bond money.
Same Day Carpet Cleaning: We can reach your place on the same day no matter what day we can clean your carpet faster with professionalism. Emergency carpet cleaning facilities are our speciality.
Stubborn Stain Removal: We have special techniques for removing stubborn stains from the carpet. We remove every stain with the possible efforts.
Why Classic Carpet Cleaning Company Should Be Your Choice In Melbourne
When you search for a carpet cleaning near me, you will definitely choose the best service according to you. But you know what the facilities and specialties should be in a company or professional. You should choose a company like us that provides the following facilities.
Our company provides the services at the best prices.
We are an Australian-based company providing the fastest services.
Our carpet technicians provide free quotes and quotations to customers who need to get price estimation before hiring the services.
We work for Carpet Cleaning Melbourne services and always try to give possible efforts to the work.
The professionals of our company have been working for the last 25 years and keeping all updated carpet cleaning systems.
We have a fully certified and experienced staff that has the latest equipment and modern technologies to perform the carpet cleaning services with fast results
Reach Here
FAQ's
Do you remove pet urine stains from the carpet?
Yes, our company provides carpet stain removal and other carpet stain removal services in the Melbourne area.
Do I need to remove furniture before reaching your team?
Yes, there is a need to remove your furniture if it can be an obstacle in the carpet cleaning process.
How to maintain a carpet?
Do regular vacuuming on the carpet and keep it stain-free by hiring a carpet stain Scotchgard service.